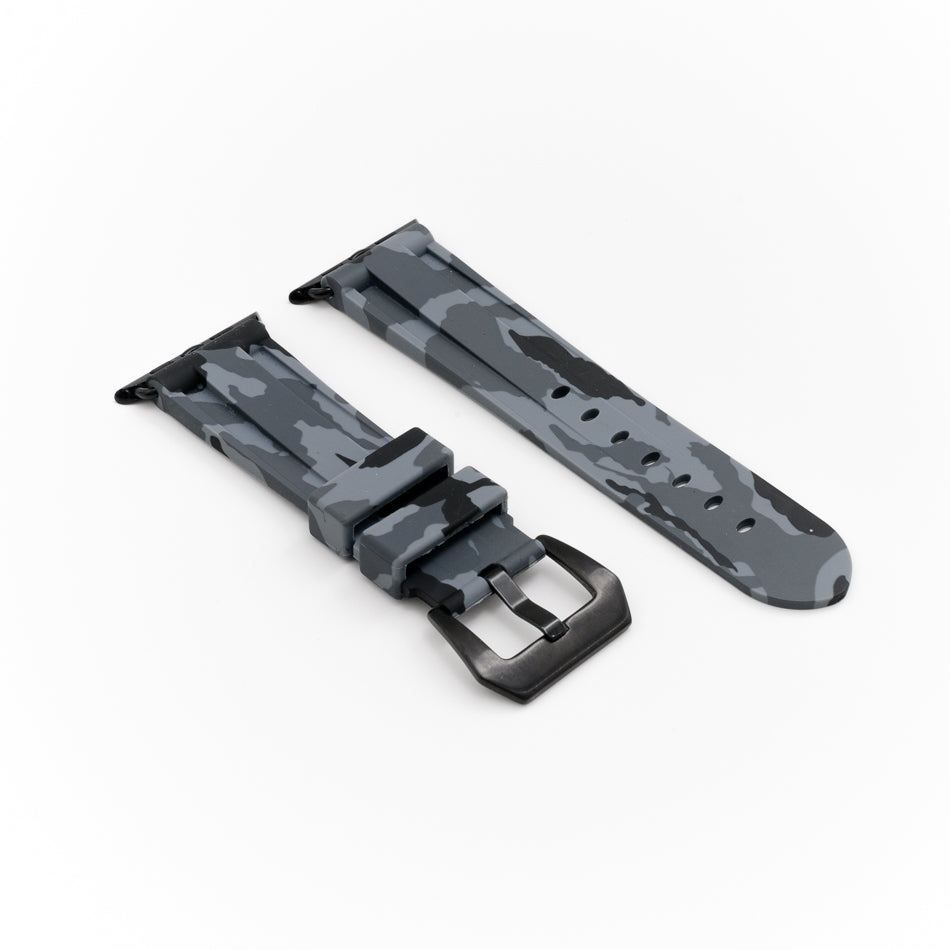 Grey Camo Apple Watch Strap
Our Le Luxe Grey Camo Rubber Apple Watch bands are ready to mount on your Apple Watch right when you receive them. Each strap has a unique camouflage design therefore no two straps are identical.
Fits: ALL 42mm/44mm/45mm/Ultra Apple Watch including Series 7  
Available with stainless steel, gloss black, gold and rose gold adapters.   
FREE Shipping within the United States.   
In stock and ready to ship from USA, processing time is 1-2 business days.