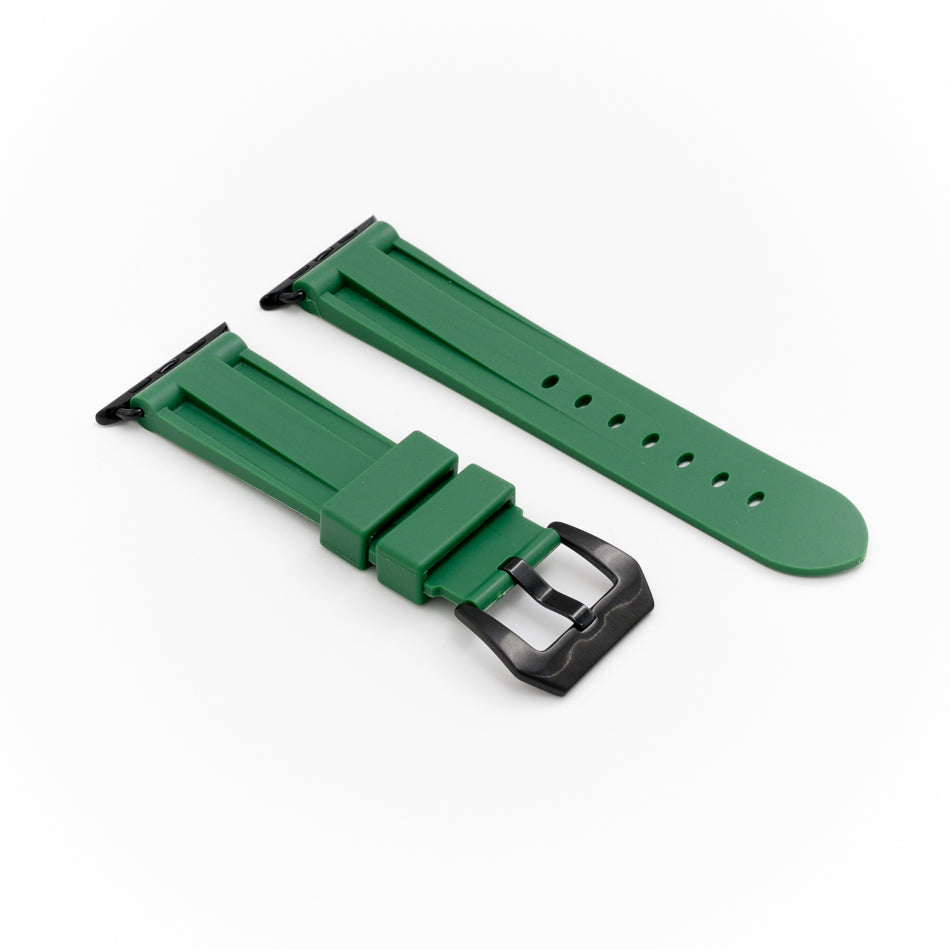 Green Rubber Apple Watch Strap
Our Le Luxe Green Rubber Apple Watch bands are ready to mount on your Apple Watch right when you receive them. Each strap is made of high quality rubber that will mold to your wrist over time making this strap a comfortable and stylish addition to your strap collection. 
Fits: ALL 42mm/44mm/45mm Apple Watch including Series 7  
Available with stainless steel, gloss black, gold and rose gold adapters.     
FREE Shipping within the United States.  
In stock and ready to ship from USA, processing time is 1-2 business days.